Experience a Race Like No Other.
Experience the Bird-in-Hand Half Marathon on Sep. 10, 2022.
2021 PRELIMINARY RESULTS!
Old-world practices. Lush countryside. Hard-working people. All these things and more make BIH Half a special experience. But some things can't be described – like the sense of community that follows well after you cross the finish line.
Covid Statement: We will be compliant with the current regulations. If this is a concern to you, check back often for updates.
Be a part of our community. Run the Bird-in-Hand Half Marathon.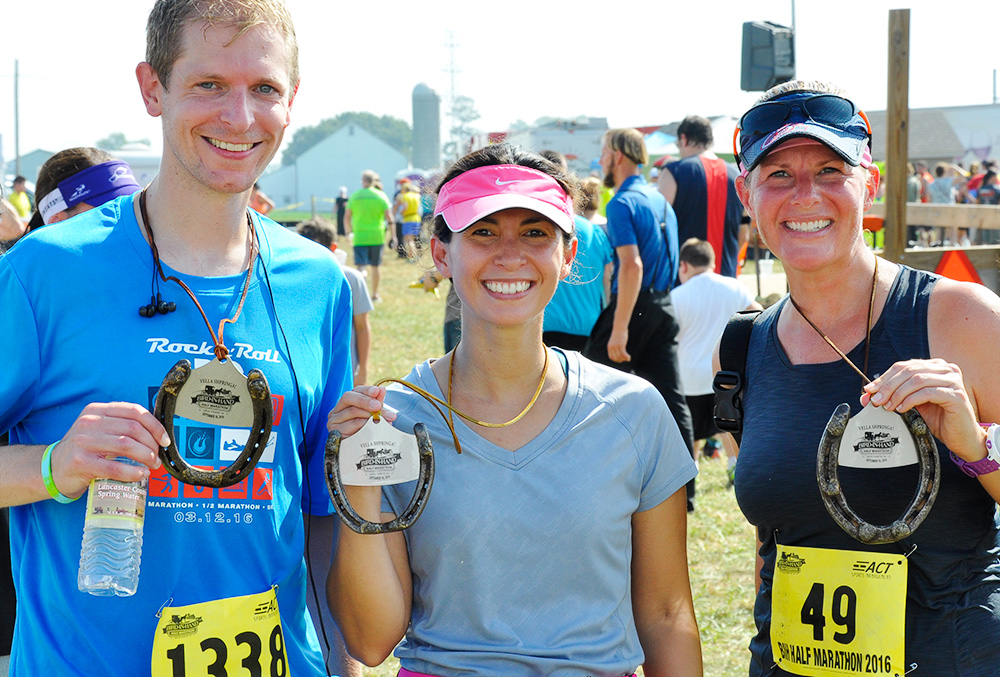 Half Marathon
2022 Half Marathon registration opens Nov 1, 2021.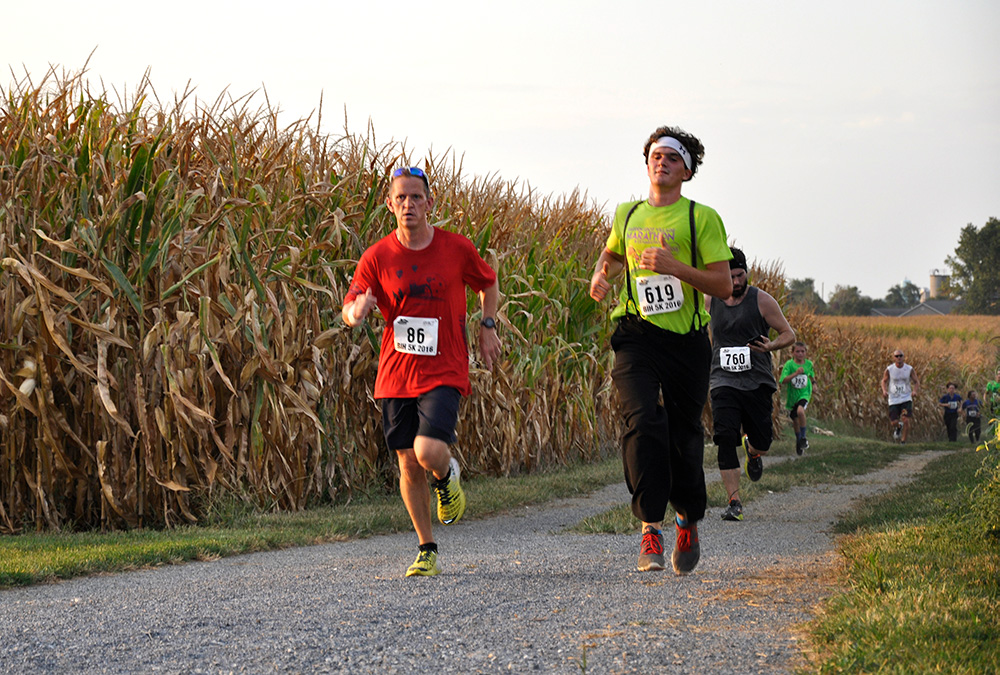 5K Run
2022 5k pre-registration opens Nov 1, 20212.  There may be, (not guaranteed but may be), walk-up entries available.  If there are walk-ups available, they will be cash or check only, first come-first served, beginning at 11 AM on Friday, Sept 9, 2022.  Closing when sold out or at 5:00 PM, whichever comes first.  $35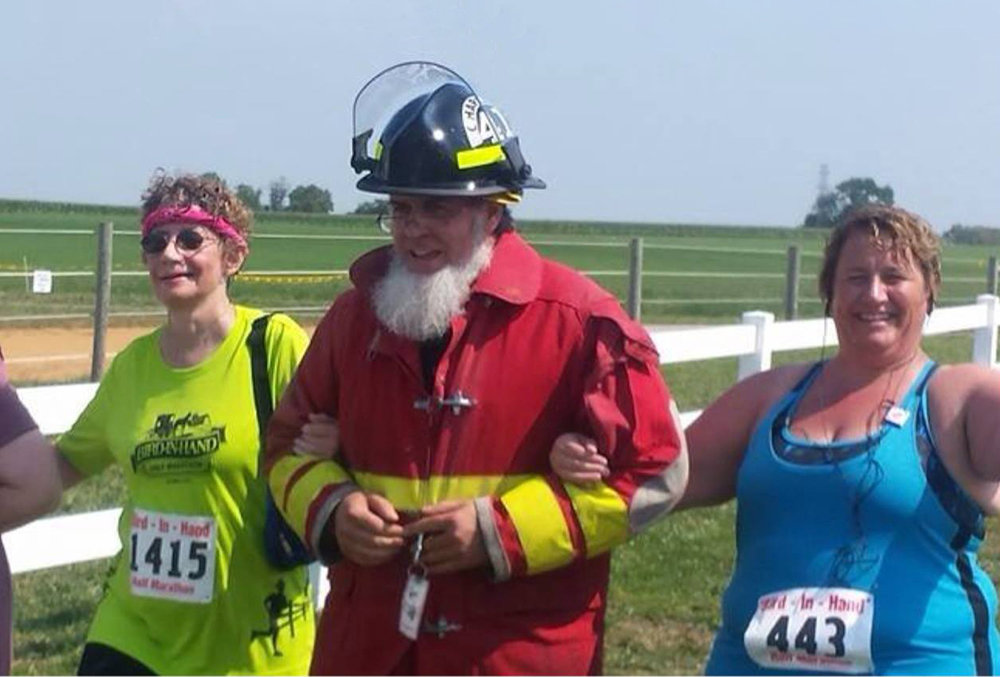 Fire Company Challenge
2022 Fire Co. Challenge registration Nov 1, 2021.  The Hand-in-Hand Fire Company challenges you to run two races – 5K on Friday evening and Half Marathon on Saturday morning! Show your strength and earn a bonus premium item.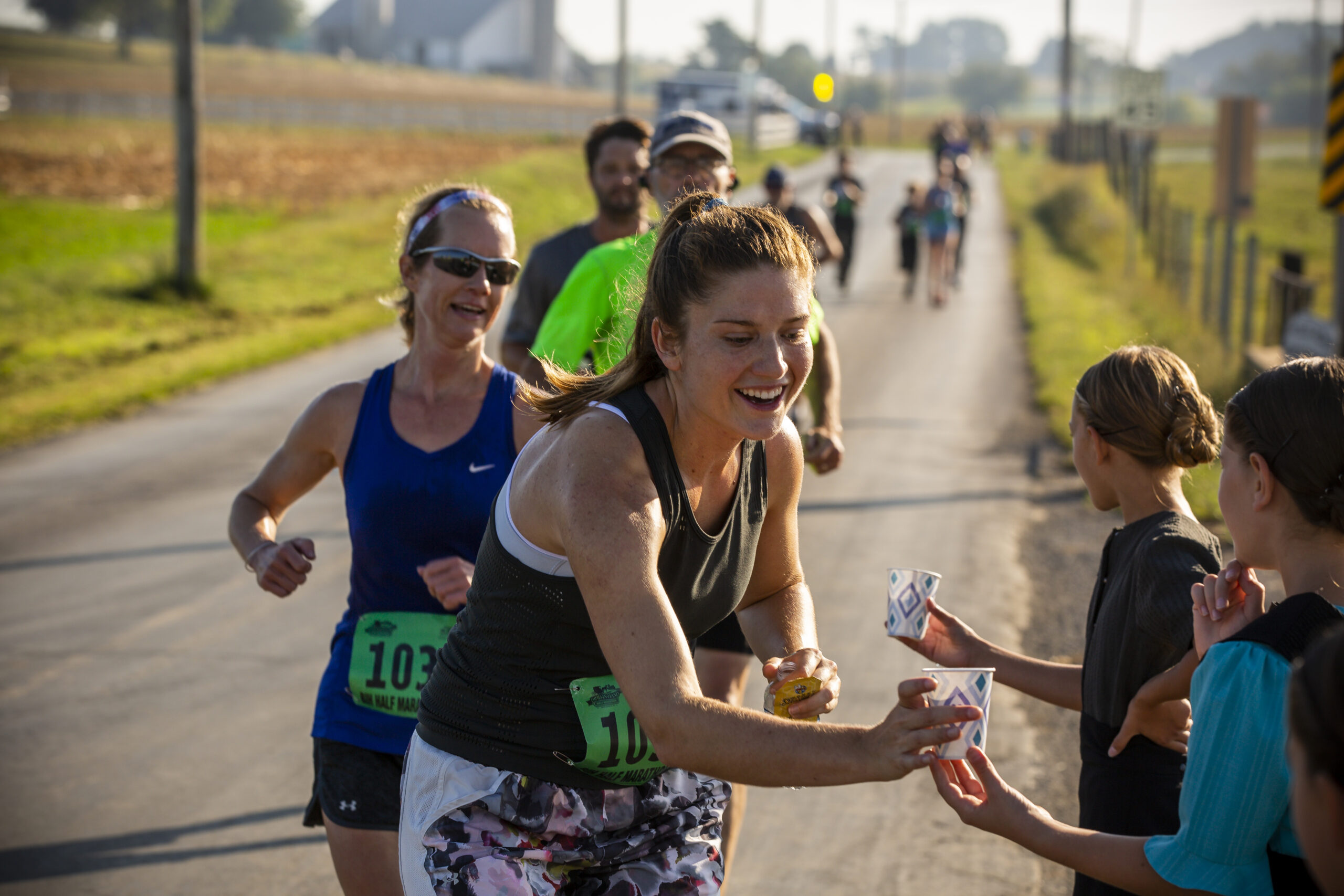 From Our Runners
This was an absolutely amazing race experience! It has gorgeous scenery running through Amish farmland and truly unique finishers medals plus a free picnic for runners and guests afterwards. The people are so kind and welcoming. If you like to travel to races, this one is definitely a must-do!
- Runner from Roswell, GA
I ran this race in 2015 and glad I'm returning this year - fantastic! Your info notes to runners are THE BEST and most humorous of all the other runs - keep it up!!! Great rules, fun weekend, and some of the friendliest locals we've ever met anywhere. Love it!
- Pete Peters, Georgetown, TX
Yeah, you can go and it's a challenging race, if that's all you are looking for it to be. But if you open your mind and your heart and just for a few hours (or more than a few, if you're me) let yourself be a part of the community you are running through, it becomes so much more.
- Runner from East Longmeadow, MA
Special Thanks to Our Event Sponsors

12 Water Stations
We're always prepared to keep you hydrated and safe. Water, sports drink and rest stations are staged throughout the course staffed by community families including 6 located in authentic Amish one-room schoolhouses. Ice buckets and sprinklers can also be found throughout the course on exceptionally hot race days.

1800 Horseshoes
Or 450 horses, depending on how you look at it. Named among Runner's World magazine's Top Ten Race Awards in the USA, each of our horseshoe medals are completely authentic. These medals are designed to reflect our community and our course – hardworking, unique and a step back in time.

0 Wires
Rolling hills, grazing cattle, horse-drawn buggies — it's hard to say which view is the most celebrated on the BIH course. Many runners are wowed when they enter "The Valley of No Wires", an area of Lancaster County completely off the grid and experienced by few outside the Plain Community.

1000s of Road Apples
"Drett net nei" Don't step in it! When running through Lancaster County it's smart to look down occasionally to avoid stepping in a road apple left behind by horses pulling buggies. Our one-of-a-kind Road Apple Award celebrates runners who finish both the BIH Half and Garden Spot Half Marathons.

1200 Plates of Food
Carb up before the race and join runners and locals alike for a Pizza & Pasta Meal on Friday night from 4pm-8pm. Family and friends are welcome too! Pre-register with race registration and don't pass up the shoofly pie!

800 Homes Protected
For over 100 years, unpaid volunteers of Hand-in-Hand Fire Company have protected the Bird-in-Hand community.  All proceeds from these races and surrounding special events support the fire company. Your participation ensures that help will arrive in the case of an emergency our local businesses and families.  And for that we proudly call you our friend.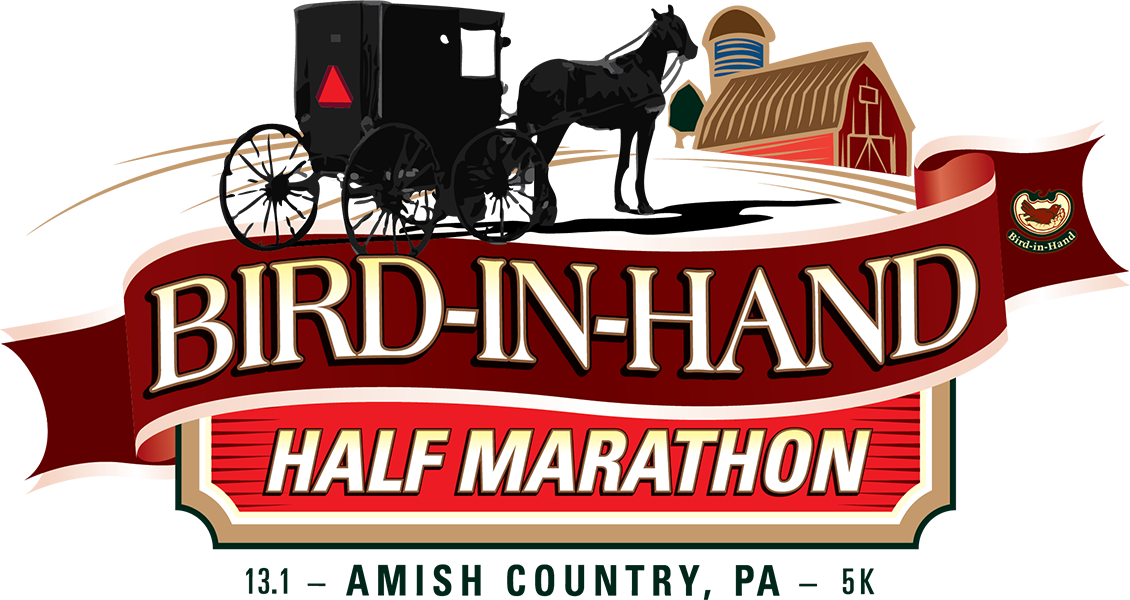 Contact Race Management with Questions